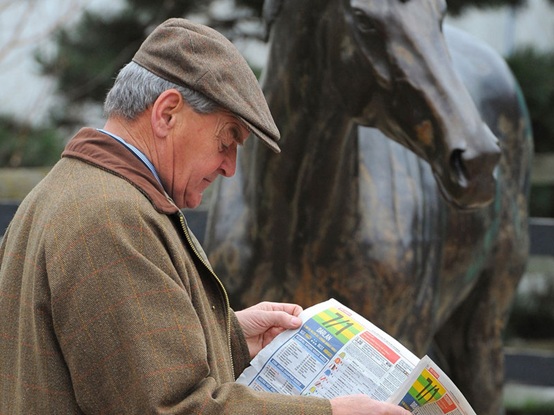 If you are new to the world of horse race betting, studying form may seem like an alien concept. You may have looked at a race card before, yet have no idea what it means or what you should be looking at. It can certainly be confusing for beginners, which is why we have put this guide together to give you a helping hand. Read on to discover everything you need to know about studying form.
Deciphering race cards
When you look at a race card or you look at the odds for a race on a bookmaker website, you will see some numbers next to the horse in a format such as '65-34211.' These numbers relate to the horse's position in their previous races. The most recent races are on the right, with the oldest races on the left. If you see '-' it means there is one season's difference. If you see '/' this means there is more than one season's difference between the results.
Making sense of the letters
You may also see the following: F (the rider fell), U (the rider was unseated), R (the horse refused to race), and P (the horse was pulled up). While a horse that has won its last three races may seem like the obvious choice to bet on, you need to consider the class of the race. If this race is a higher class than what it is used to and the horse has gone up in the weights, it may prove to be more beneficial to choose a horse that is dropped in class and has weight on its side. Speed ratings for horses in specific races are beneficial too. A horse may have won, but did it clock a particularly fast time?
Another factor to consider is the horse's course and distance performance. C stands for course winner, D stands for distance winner, and you will often see both combined, i.e. CD, for horses that have won at both course and distance before. A CD winner is always a good sign; it means the horse is proven at the distance and likes the course. Another term you need to get familiar with is 'BF' – this means beaten favourite. Therefore, the horse you are considering was the favourite in the betting market in its last race, yet it failed to win.
It's not all about the horse
When studying form, another factor you need to take into account is the ground. Has the horse won on similar ground before? If the going is soft/heavy, and the horse only has form on good ground, this would be a concern. Performance can differ considerably depending on the ground. While some horses can perform on all grounds, most do have a preference.
You should not only consider the form of the horse, but also the form of the jockey and the trainer. Look for jockeys and trainers that are on a hot streak at present. You should also look at the jockey/trainer combination strike rate. Some jockeys and trainers work better together. The jockey/horse combination is another factor to bear in mind. Some jockeys ride the same horse all of the time, whereas another jockey may be saddling the horse in question for the first time.
Hopefully, you now have a better understanding regarding how to study form. Unfortunately, there is no magic formula when it comes to picking the winner. This is why it is a good idea to consider matched betting instead, as you can make a profit without any risk being involved. You won't need any horse racing knowledge either!