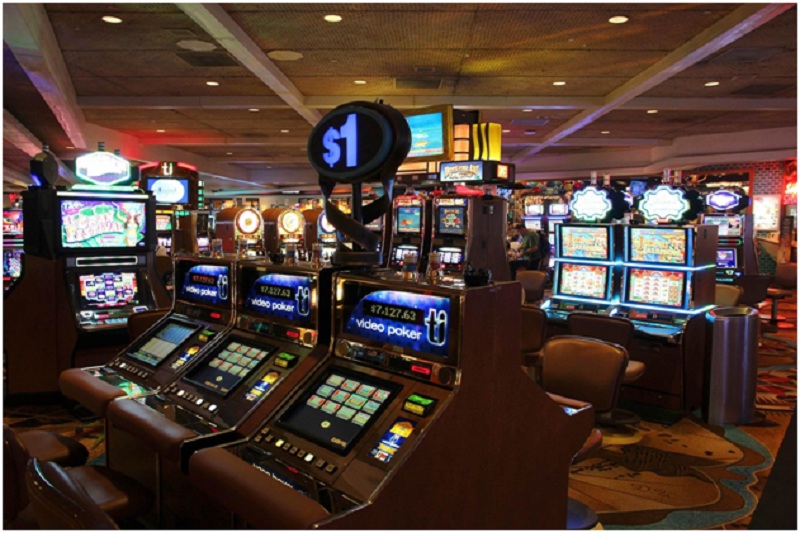 It's been a wonderful year for casino players in Pennsylvania. After Governor Tim Wolf signed the bill that permits online and phone betting in the state, more and more options are becoming available for local gamblers and those who are from different states. Casino gaming complexes such as Parx Casino already started offering their online sports betting services and more. Another game that they started opening is Video Poker.
What Is Video Poker And Why You Should Play It?
Video Poker is a five-card draw poker which is usually housed in slot-machine-like cases. It is a computerized console that has buttons and a screen, just like a slot machine. The Video Poker game was started in the mid-1970s and became very popular in the 1980s. This game is loved by a lot of gamblers, especially Las Vegas locals who would go to local casinos to play.
One of the reasons why Video Poker appeals to a lot of people is because you can determine the amount of payout you can get. You might also get more payout depending on your skill in playing the game. Unfortunately, these gaming machines were only available through local casinos, which might or might not be housed in your area. With the help of the internet and technology, there are online Video Pokers available which enables you to play the game in the comfort of your own home.
How To Play Video Poker?
Pennsylvania Video Poker is very similar to playing a game of five-card poker but without an opponent. You can't also lose more than the money your bet. After depositing your bet, you will then be given five cards on the screen. The mechanics of the game is very simple: you have to make the best poker hand possible from the cards available to you.
To maximize your earnings, you can draw new cards to improve what's in your hand. You will only be allowed to discard once, but you can discard one or all five cards in your hand. You will not need to discard anything if your current cards are better. Based on your cards, you will be paid the corresponding amount programmed in the machine. The better your hand, the better payout you'll receive.
Real Money Video Poker VS Free Video Poker
Playing in a real Pennsylvania Video Poker machine can be exciting and very stimulating. First, you will get the great ambiance of the casino house which makes the playing experience so much better. You will also be able to play other games with others if you want to get your hands to another experience. However, online Video Poker games offer more games for less, and you'll have fewer distractions.
By playing the free version Pennsylvania Video Poker, you will be able to enhance your gaming skills in five-hand poker. But if you want to earn money, the playing in real money video poker is your best bet. In addition to improving your game, you will also be able to get a payout every time you win.
Where To Play Video Poker Online At Pennsylvania?
One of the companies that plan to offer Video Poker in their portal is Parx Casino. The casino complex is already offering online sports betting services with a great bonus once you open an account. Parx Casino games are licensed by the Pennsylvania Gaming Control Board, so you don't have to worry because playing with them is legal. In addition, Parx Casino also uses a secure connection when doing gaming transactions. This safe and secure connection will be used in their upcoming Pennsylvania Video Poker.