Live Dealer games comprise exciting online inventions that mix the best aspects of betting live at the onsite casino with online casino options. And, soon, casino enthusiasts will have the opportunity to enjoy Pennsylvania Live Dealer from Parx Casino. So, what is a Live Dealer game?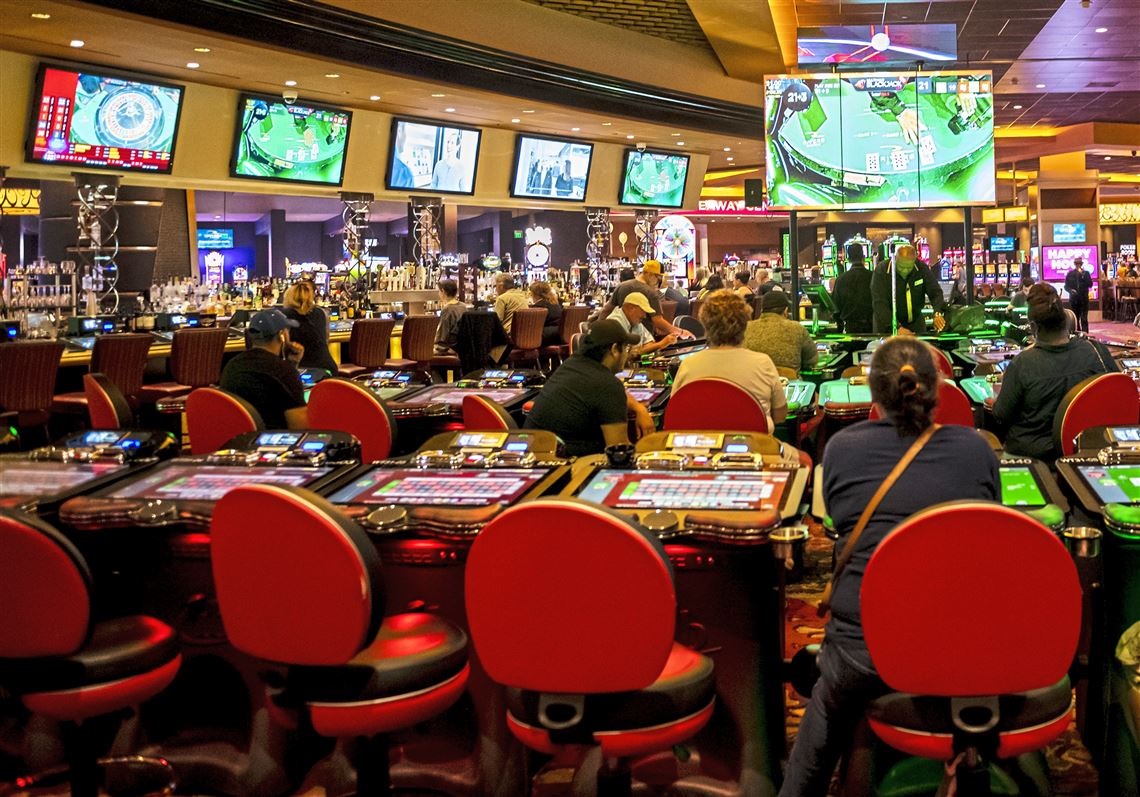 Live Dealer Games
Live Dealer games comprise of Live Dealer tables operated by real-life casino staff and broadcast it from a specific studio in real-time through a live-stream. After settling at a virtual Live Dealer table, gamers place their bets via a computer interface. It is akin to what happens with any conventional online casino games setup. However, instead of a software program playing the game automatically, the game mechanics and action are influenced by live studio dealers.
Brief History of Live Dealer Games
Live Dealer tables debuted in the United States market in 2016, in New Jersey at Golden Nugget. Since then, dozens of casinos across the world have launched it with great success. The games are quite popular, making casino operators expand their hours of operations. Moreover, casino operators have been increasing the number of tables to accommodate the ever-increasing influx of patrons. Though Live Dealer games are yet to operate in PA, plans at Parx Casino are underway to launch Pennsylvania Live Dealer games soon.
Merits of Playing Live Dealer Games
Live Dealer games provide limitless merits to gamers. For instance, the games feel more real. The fact that real casino games deploy services of Live Dealers, the game-play appears more tangible and practical. On top of having real dealers, live casino games include real game components like cards, real tables, and a wheel. The above features create an ambiance of a real casino. Thus, gamers have the exact feeling akin to playing in an actual casino. Players do not need to travel long distances, searching for a casino to enjoy games. Besides, some gamblers prefer a live dealer option instead of online casino games since the games appear to be real instead of computer graphics.
Remote Accessibility
Perhaps remote accessibility is one of the benefits of Pennsylvania Live Dealer. Casino enthusiasts can play live casino games on their laptops and desktops from their comfort. Moreover, gamers can access and play games on tablets and mobile phone gadgets on the move. Almost all famous casino games at Parx Casino support online casino gaming. Thus, gamers can enjoy some games while queuing or when traveling.
Inclusion of Latest Technology
Chat functionality is set to revolutionize Pennsylvania Live Dealer games. In essence, while enjoying virtual casino games online entails several merits, players can feel lonely. In a typical setup, online casino games involve playing one-on-one against automated dealers, who are not good conversationalists. However, the exciting thing about Live Dealers is interacting and chatting with dealers and fellow gamblers at the table, who replies to you in real-time. The chat functionality adds a social fun aspect to the playing session.
PA Online Casinos that Provide Live Dealer Games
Whereas only Parx Casino has explicitly stated the plan to provide Live Dealer games, various other licensees are planning to do the same provided they meet legality issues described in the state of Pennsylvania.
Parx Casino
Parx Casino is planning to launch Live Dealer games, making it the pioneering Pennsylvania Live Dealer provider. Parx released a press statement indicating their intentions to launch Live Dealer games, this year, 2020. Parx plans to depend on the Evolution Gaming platform that is already driving Live Dealer platforms for other casino entities in the Garden State. Gamers can anticipate casino games such as roulette and blackjack, together with exclusive Evolution Titles and poker variants. So, which Pennsylvania Live Dealer games can players expect to enjoy in Pennsylvania? Just like a regular physical casino, blackjack remains the most famous Live Dealer game. Moreover, players can enjoy roulette, Three Card Poker, and Baccarat games.