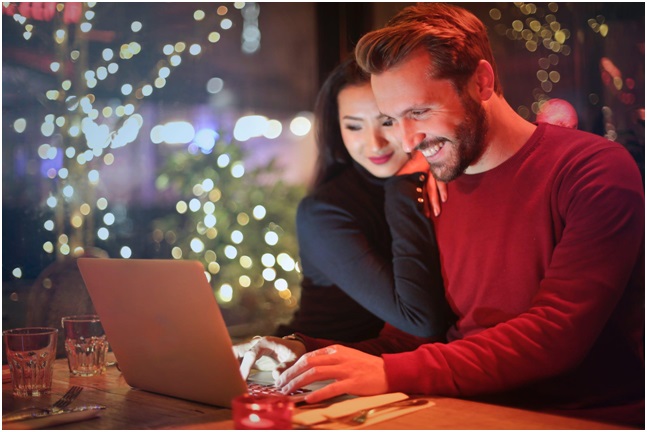 Caption: You can enjoy a safe and fun experience if you choose the right poker site.
Among the hundreds of poker sites out there to choose from, not everyone is equally secure and entertaining. Among the crowds of average and even illegitimate poker sites, a few stand head and shoulders above the rest as the safest and more fun. Navigating the maze takes a bit of knowledge, so here we explore ways in which you can make sure you know how to tell the difference.
Legitimate and Secure
The last thing you want is to play on a site that is illegal or where your money is at risk. Your priority when playing at an online poker site is to validate that the site is secure and legitimate.
Scroll to the bottom of the poker website and you should see information regarding their license and regulatory bodies. Legitimate casinos are regulated by recognized bodies such as the Great Britain Gambling Commission or similar agencies from the Isle of Man or Gibraltar.
It almost goes without saying that regulations help to keep players safe. The regulatory body ensures the poker site adheres to regulations regarding age, security of details and funds, data protection, payment processing and fair gaming.
You can also check the SSL Certificate of the site to make sure information exchanged between you and their server is encrypted. Additionally, if the website address says "https://" the "S" means the connection is secure, making transactions safer.
It's essential that the online poker site that you play with is legit. To make sure your experience is safe and fun, play with a reputable, licensed site. The site is part of one of the largest gaming brands in the world and has around 10 million registered users. It also ticks the boxes when it comes to our next considerations: game availability and site quality.
Infographic by BestCasinosOnline

Caption: Regulated poker and casino markets generate billions in revenue.
Game Availability and Selection

Video by PokerVIP
Caption: High-stakes cash-player wins at SNAP poker.
Online poker sites offer an impressive game selection compared to casino poker rooms. Whereas a typical casino may offer one tournament a night, with a couple of cash games on the side, a popular online poker site could offer hundreds of tournaments and cash games, with games starting every few minutes.
The most widespread variation is Texas Hold 'em, which comes in the form of cash games, multi-table tournaments and Sit & Go's. You may also want to play other variations of poker, such as Omaha Hold 'em, Razz and Stud. Choose an online poker site that offers all the poker games that you want to play.
Stakes are also a consideration. You want to be able to play comfortably at a level that is right for you, whether this means the $0.02 games or the $200 games. Find a site that offers the range of buy-ins you seek. Reputable sites often have play money games to test out poker for free, and may also have freeroll tournaments, which are free to enter but offer real money prizes or tickets to higher-stakes games.
As online poker has diversified, so has the range of games. Along with the usual array of Texas Hold 'em cash games and tournaments, players are now finding games like SNAP poker online. SNAP poker is a faster type of cash game. When hands are folded, players are quickly moved on to a new table and given a fresh hand to play for non-stop action! Innovative variations like this add to the overall entertainment factor of a site.
Site Quality, Features and Bonuses
Once you have found a poker site that is safe and secure, as well as offering the type of games that you want to play, it's time to think about whether the site offers the best possible experience in quality and the features and bonuses that it gives players.
When you download a poker app and sign up, it's standard stuff to receive a no deposit bonus — an offer from the site to incite new players and let them sample the games for free. Sites may also offer deposit bonuses and ongoing VIP reward systems based on the amount used to bet.
New players should take their time to familiarize themselves with the software before making a deposit by using the welcome bonus or playing free games. See how the software feels, look around the menus and get to grips with the functionality of the gameplay. Your ideal online poker site should be fun to play, navigate and hopefully, be aesthetically pleasing.
If you also play on your mobile, which an increasing number of players do these days, then be sure that the poker site you use also has a mobile app that is compatible with your Android or iOS device. Test out the app for functionality and fun like you did with the desktop site.
Final Words
Playing poker can be a fun and rewarding hobby. With plenty to learn, you can move up the stakes as you improve and build up your bankroll. But before you jump straight in and play anywhere, make sure the site you are using is licensed and regulated, has the right game selection for you and is fun and functional to play. This way your experience will be everything you hoped for, and equally importantly, your transactions will be safe and secure.