It's no secret that celebrities enjoy spending their money. While many stars enjoy splashing out on real estate and supercars, others would rather gamble their earnings in a luxury casino. Over the years, many of Hollywood's biggest stars have admitted to being addicted to gambling; however, others insist that they think of casino gaming as merely a hobby or pastime. In this article, we discuss a few of the celebrities who just can't say no to casinos.
Charlie Sheen
Renowned celebrity gambling addict, Charlie Sheen, is thought to have become addicted to gambling in his youth. Today, reports have estimated that the Two and a Half Men star spends an average of $20,000 per week on sports gambling alone.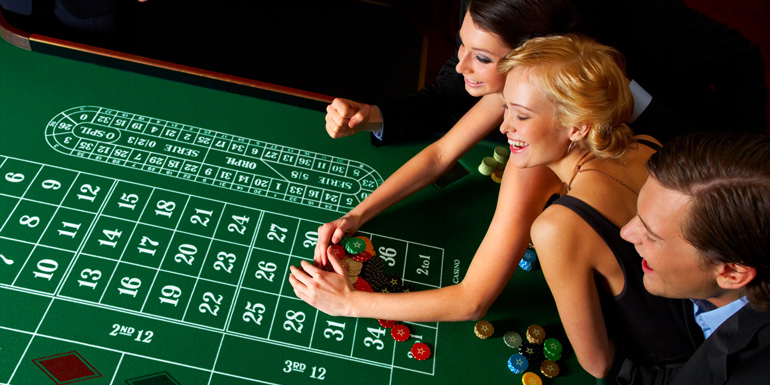 Ben Affleck
Another renowned gambler, Ben Affleck, enjoys playing blackjack and poker. In 2004, the American actor even won the California State Poker Championship! A few years later, Affleck was banned from playing blackjack in Las Vegas after supposedly becoming 'too good at the game'. As you can imagine, this didn't sit well with the star. Today, reports suggest that Affleck focuses on high-level poker, instead.
Toby Maguire
Spiderman actor, Toby Maguire, is another celebrity that enjoys casino games. In fact, the star is believed to have been sued recently for taking part in an illegal gambling ring! Reports suggest that Maguire is a skilled gambler but a bad loser.
Tiger Woods
World famous golfer, Tiger Woods, can't say no to a game of blackjack. Rumours suggest that the star bets as much as $25,000 per wager when he's gambling with friends. His large bets often pay off though, with casino staff at the Mansion in MGM reporting that Woods takes home an average of $1 million per visit.
50 Cent
American rapper, 50 Cent, is renowned for placing excessive bets on sporting events. Just a few years ago, the star placed $500,000 on a match between San Fransisco and the New York Giants.
Matt Damon
Hollywood actor, Matt Damon, first started gambling to prepare himself for his role in the film 'Rounders'. In just a few months, the star is believed to have spent over $25,000 in casinos.
Cameron Diaz
It's no secret that American movie star, Cameron Diaz, enjoys casino games. However, the actress ensures that a large chunk of her winnings goes towards a good cause; reports suggest that Diaz may even give all of her winnings to non-profit organisations.
Victoria Bonya
Television presenter, Victoria Bonya, confessed her love for casino games while hosting a gambling marathon with co-star, Timur Batrudinov. The celeb admitted that she regularly uses mobile apps to gamble online.
Mathew Perry
Friends actor, Mathew Perry enjoys showcasing his gambling skills. Perry recently starred in TV-programme, Celebrity Poker Showdown, where he wowed viewers with his unknown talent.
Regardless of whether they are addicted or just using gambling to pass the time, there's no question that the celebrities above enjoy testing their luck with casino games.