The online gaming industry remains one of the fastest growing industries today. There are millions of players hitting online casino websites and playing their favorite games every day. Despite the many casino websites and gaming platforms available today, there are still parts of the market waiting to be explored. Building your own online casino website is the perfect way to tap into these opportunities.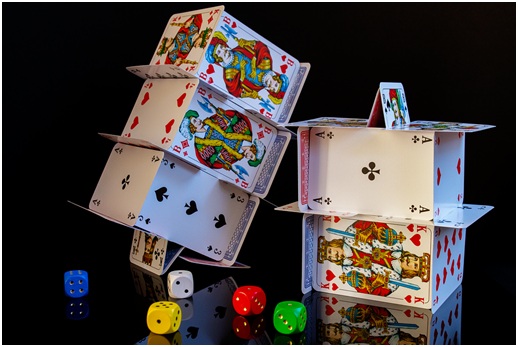 Before you start developing your online casino website, however, there are a few preparations to make first. To help you get started, we are going to take a look at the 5 things to consider before building an online casino website.
Gaming Platform
The first thing to look into when building an online casino website is the gaming platform you want to use. There is no need to develop your own platform because there are a lot of existing ones to choose from. The available platforms already have games to play, cash prizes to win, and all the features good online casino website needs.
There are also proprietary scripts that you can run from your own server. These scripts don't require monthly fees and allow you to run your online casino website independently. However, you have to do all of the maintenance work yourself.
The Regulations
Depending on where you are based, there are regulations and requirements to meet before you can start your own online casino website. You may need to acquire a casino license and meet other requirements (such as minimum available funds) before you can get started.
When you work with an existing provider of online gaming platform, you can also get a sub-license directly from that provider. This is the simpler way of doing things and you can get started with the site almost immediately.
Web Design and Development
With the market being very competitive, an important thing to focus on is user experience. You want to deliver the best user experience and separate your online casino website from the rest. This means investing in good web design and creating a user interface that is pleasant to use.
The development side of the process is just as important. You need to make sure that every feature works seamlessly to ensure maximum user experience.
Payment Methods
Payment is a big part of an online casino website. The goal here is to accept as many payment methods as possible. You want to make popular payment methods available so that players can make deposits and request withdrawals easily.
Customer Support
Last but certainly not least, you need to think about the kind of customer support you want to provide and integrate those methods to the site perfectly. Live support is usually preferred by players, although email support and phone support are just as popular.
The level of customer support you deliver will greatly influence your online casino site's credibility. In this business, credibility is everything. This, along with the previous things to consider, will help you figure out the right online casino website to develop and ensure your future success.