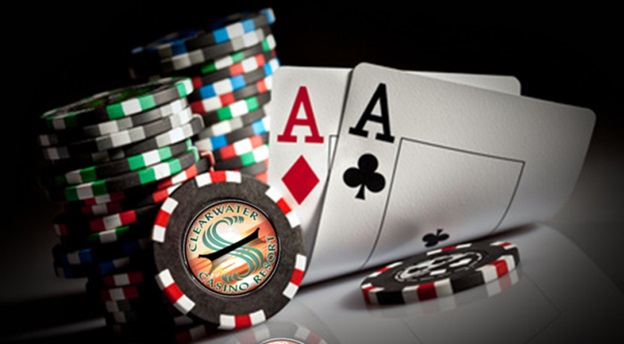 The online gambling industry in the U.S. has gone a long way in the last couple of years. The sector continues to grow and besides new trends emerging, we might get see to some changes in terms of legislation. Almost all states started updating their legislation regarding online gambling and even more of them will do it in the future. But let's take a step back and take a look at what will happen in the industry in 2020. With that said, here are some of the biggest 2020 predictions for online gambling in the U.S.
The legalization of all forms of online gambling
The changes about to happen may see the U.S. become the number one online gambling market in the world. As you probably already know, gambling in the U.S. isn't centralized. This means that each state comes up with its own rules regarding online gambling. Therefore, some of them allow all forms of online gambling while other states only allow some. For example, in Hawaii, you can only play games such as online poker if you wish to gamble on the web. This is because these games involve certain skills and not just luck. While gambling will remain decentralized, more and more states will start allowing new forms of gambling in 2020. This is great news, especially when you take a look at changes that took place in Europe last year.
Sports betting growing in popularity
Sports betting is constantly becoming more popular in the U.S. If you're not convinced yet, just take a look at the 2020 Super Bowl game. About 26 million people were expected to place bets on the Kansas City Chiefs and San Francisco 49ers game. With the popularity of sports betting growing, more states will look to legalize this form of gambling. In fact, some of them will do it in 2020. Right now, experts anticipate Massachusetts, Louisiana, and Kansas to do it in the next twelve months. On top of this, at least eight more states including Texas and California will do it in 2021. The legalization of sports betting is bound to cause even more changes in the U.S. online gambling policy.
New online casino games becoming available
The online gambling industry is doing amazingly well, both in the U.S. and Europe. This is exactly why iGaming operators keep coming up with new games for their players. Just take a look at all the slot games available right now and you'll get what we're talking about. The problem U.S. citizens have is that they don't know which online casino games are legal in their state. As a result, they have to do research before indulging in online gambling. Hopefully, this will change as new laws regarding online gambling are introduced and the industry gets closer to being centralized. A good example is the lottery which is run by 48 jurisdictions in the U.S.
The states looking to legalize online gambling
The list of states that have completely legalized online gambling includes New Jersey, Nevada, Delaware, and Pennsylvania. Other states won't do the same soon but in 2020, some of them will get closer to doing it. For quite some time, the state of New York has been trying to change its online gambling laws. Of course, there are online casinos currently operating in New York but the state doesn't offer them licensing. We might get to see something about this change in the next twelve months. The state of Michigan is also looking to change the rules regarding online gambling. The last proposition has been denied but it's safe to say they'll still look to get closer towards legalizing online gambling.
More use of digital currencies
Digital currencies such as Bitcoin and Ethereum have had a huge impact on all industries, and online gambling is no exception. In fact, it's one of the industries that have changed the most with the introduction of cryptocurrencies. These currencies allow people to play their favorite online casino games without using their sensitive information. Players in the U.S. welcomed this change as they're looking for ways to protect their identity and other information when playing online. With digital currencies drawing more players to online casinos, we can expect these currencies to cause some changes in the U.S. gambling legislation. This will especially be the case once Facebook's Libra is fully launched.
Wrapping up
It's safe to say we'll get to see plenty of changes take place in online gambling in the U.S. over the course of 2020. What most players are looking for is more states legalizing all forms of online gambling. While we'll have to wait a bit more to see all states altering their legislations, some states will make a step towards it this year. Keep a close eye on what's going on in the industry as some of the changes will bring even more benefits for players.