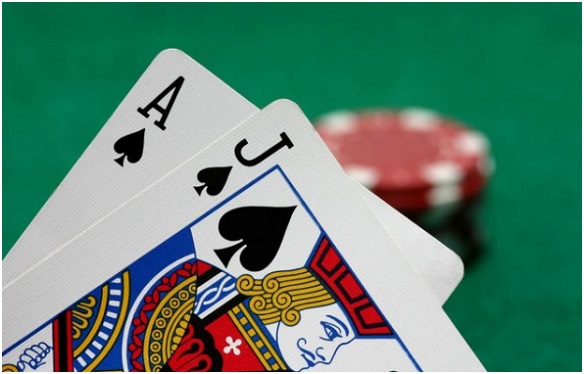 The excitement of one of the world's most popular casino games is now available online. Pennsylvania blackjack is available at online betting venues like Parx Casino, and the game is legal for all residents of the state that are of legal age.
About Blackjack
Blackjack has long been the most popular card game in the casino. Its origins can be traced to France, and it has been played in the US since the first casinos appeared in the west. Blackjack has endured because it is a simple game to play, and it also allows the player a good chance to win.
The basic rules for Pennsylvania blackjack online are much the same as those for live blackjack. Players attempt to make a total of 21 without going over, and their total must beat the total of the dealer. Each card in the deck has a value. All face cards and tens are valued at ten points, aces may be counted as one or eleven, and all other cards are counted at face value.
Once the player has been dealt two cards to begin there are actions permitted. Players may stand, take a card, double, or split. If the player receives an ace and a ten with their first two cards this is called a blackjack.
Variations of Blackjack for US Players
In online blackjack there are a few variations of the game that the player should be aware of. One of these is live dealer blackjack. This can be found at some online casinos. In this version of the game the player is able to observe the actions of the dealer in real time via a video stream.
At Parx Casino there are also variations of blackjack that include side bets. The side bets allow the player a chance to win a greater sum of money when certain conditions are met. At some online casinos players may also find variations like Spanish 21 and Royal Match Blackjack.
Real Money Vs. Play Money Blackjack
There are many blackjack games that can be downloaded for mobile devices and played for free. These games are useful for having fun and learning the game. Free games are played just like cash games with an important difference. The player does not have a chance to win real money.
Real money blackjack games like those from Parx Casino require the player to make a cash deposit at the online casino. The player can then bet on blackjack for as little as $5 per hand. Any money that the player wins is theirs to keep. This makes the real money online blackjack game a much better choice.
Mobile Blackjack
A great thing about the Pennsylvania blackjack games at Parx Casino is that there is no download required. Players can access the games right from their browser. It is also possible to download mobile apps for Android and iOS devices.
Many players love mobile online blackjack for real money because it can be enjoyed anywhere. All that is required is a phone or tablet and access to the Internet. All the features of the player's casino account are available in the app.
Is Online Blackjack Legal in Pennsylvania?
Pennsylvania blackjack at Parx Casino online is legal for all residents of Pennsylvania that are 21 years of age or older. Parx Casino and other online casinos in the state are regulated by the Pennsylvania Gaming Control Board.
The Parx online casino is affiliated with the live Parx racetrack and casino. For many years Parx has been serving the residents of Pennsylvania with live legal gaming action. Now the company is bringing the same excitement to online players.